Doctor who fluff
Posted on 2007.04.06 at 12:41
Current Mood:
cheerful
Current Music: Runaway -Pink
So, felt everyone was suffering a little from new companion blues, and drastic action needed to be take (I also needed a good excuse to put off my homework). So…
Drastic action

I'm sorry that it's slightly crumpled and isn't coloured. It will be eventually but just now I neither have the time nor the right type of paper. So Doctor/Rose wedding. Are they running for the shear joy of running, or because their wedding has just been crashed by aliens? You decide.
This picture is officially dedicated to
goldy_dollar
who had her 20
th
birthday a couple of days ago. Happy Birthday!
I like to name my pictures because I'm slightly pretentious like that, so I think I'll call this one 'Something Blue'.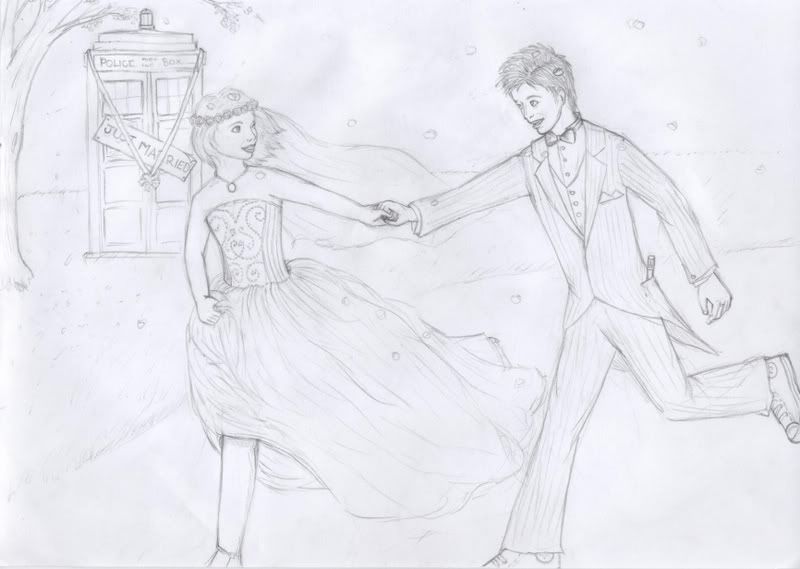 And some details, because it's that sort of a drawing...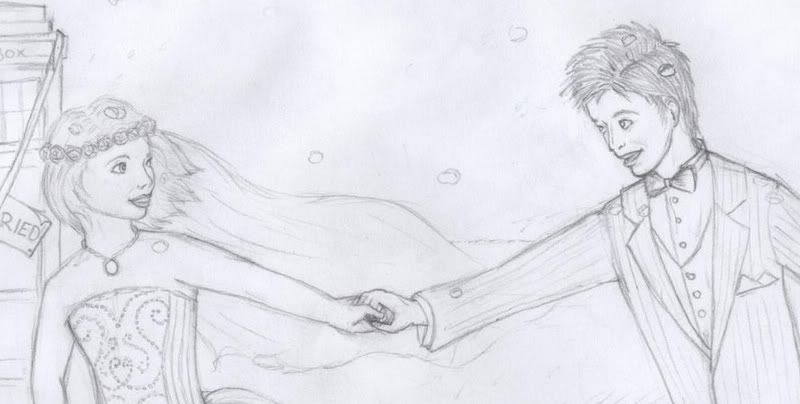 I know it's a little corny giving Rose roses in her hair, but hey.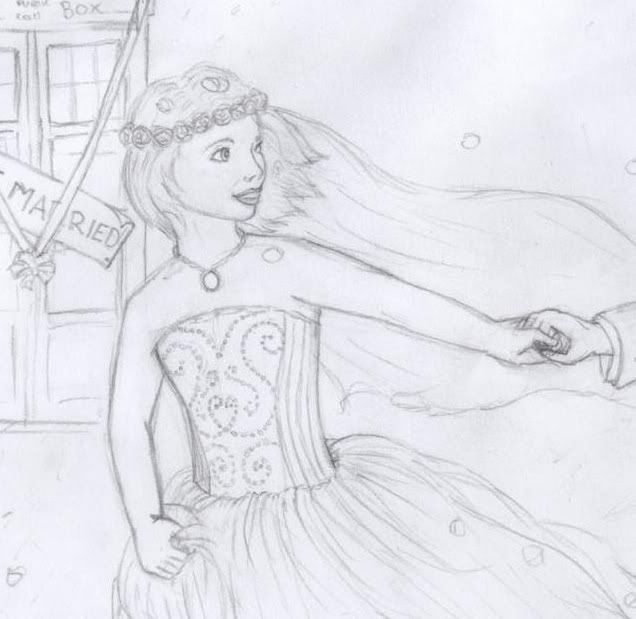 I honestly have no idea where this image came from, but hey, it's there now.
It's the Doctor minus 900 or so years, busy dwelling in marble halls and doing whatever else it is that kiddy Timelords do. Probably running away from a lesson. :)
Going along with my tradition of giving my drawings poncy names I'm calling this one 'All the things you are not yet' which is one of my favourite poems. Anyway, with the amount of time this took me I reserve the right to call it something pretentious.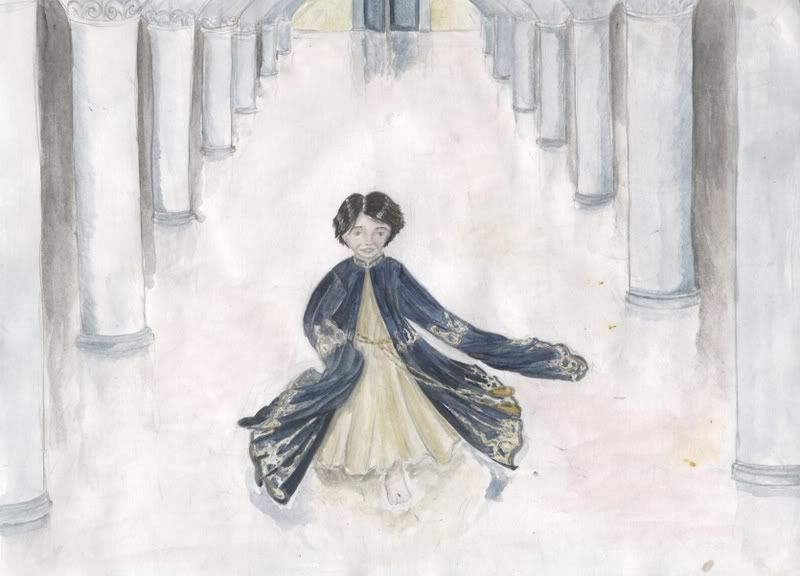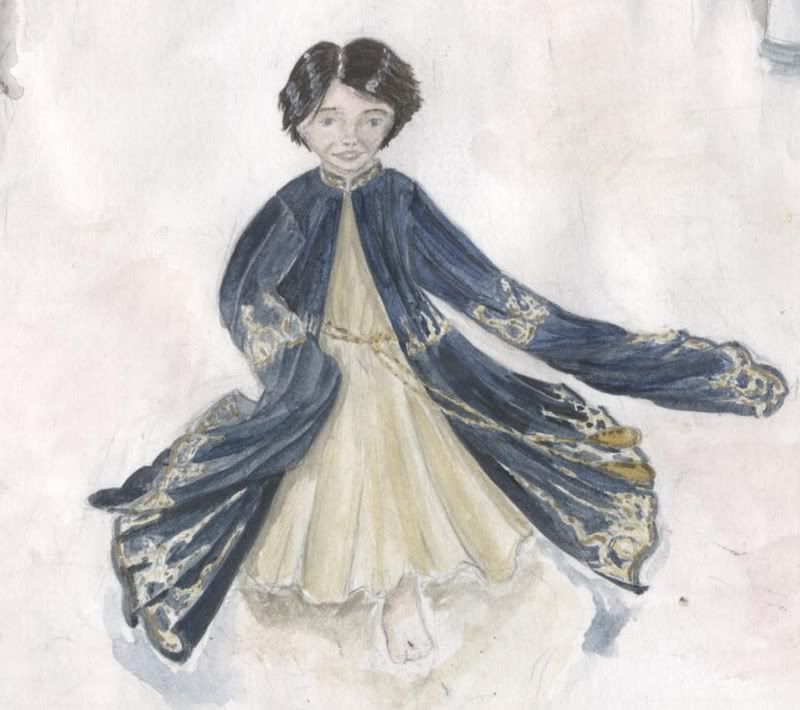 And a pre-coloured detail.
So...like? hate? tell me what you think.